Are you wondering if you should sell your home as a "for sale by owner" or hire a REALTOR?
Curious about your area's recent home sales? Don't listen to national news reports on real estate. See the facts of your local market by clicking by here.
Ariana Loucas has had the honor of working as the Regional Director with REALTOR.com, the official site of the National Association of REALTORS, where she met with the owners of large Real Estate franchises across 6 states. This experience has allowed Ariana to have access to the results of important Consumer Studies done in the Real Estate arena, showing what truly attracts buyers to homes for sale, and to the REALTORS sellers decide to use.
This marketing background has given Ariana an edge over other REALTORS who may still be trying to learn what avenues to use to effectively market your home and themselves. Marketing is about quality, not quantity. Having first hand knowledge of independent rankings done of Real Estate Websites, Ariana knows the most used website, with the most traffic to view your home is REALTOR.com, Zillow, Yahoo Real Estate, and Trulia, RE/MAX.com, Facebook, and 100s more. For this reason, Ariana invests her marketing dollars for you, on the top real estate websites ultimately providing your home with the most exposure. Below are just of few of the places you will see your home not only listed for sale, but will include her invested showcase enhancements. Ariana would be happy to explain when you meet why you should choose to partner with her to sell your home.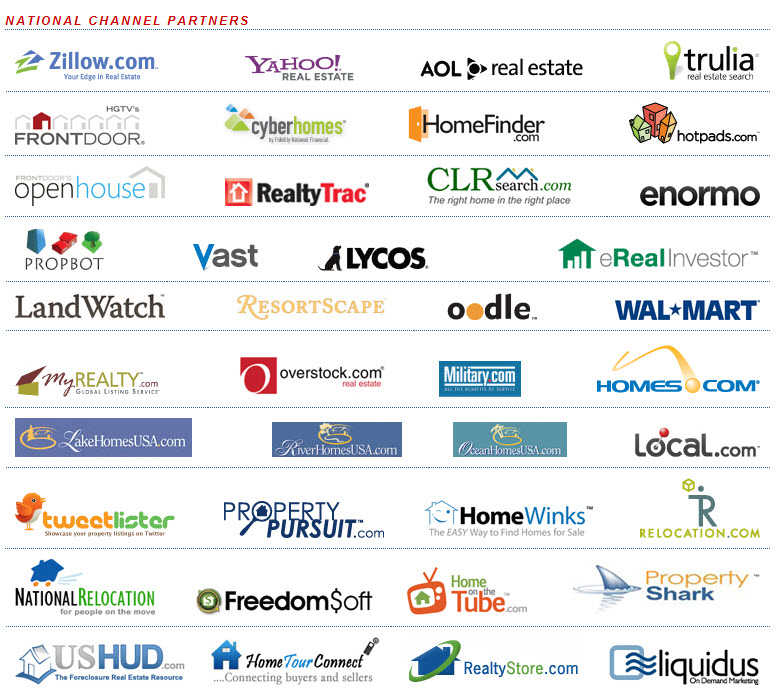 With the above in mind, if you didn't do so already, read Do it Yourself or Hire a REALTOR?
Preparing to Sell Your Home
For most families, their home is their largest financial asset, and deciding to sell it is a big decision that involves a lot of preparation and work. In the recent market, many homeowners find themselves upside-down in their home and are forced to sell in a "short sale" situation.
When you're ready to sell, regardless of personal reasons, it's important to have an experienced, and understanding real estate professional handle the details involved in the successful sale of your home at top dollar.
As an experienced professional who has helped many residents sell their homes, I know how to handle every aspect of the sales process - from strategically marketing and showcasing your home on REALTOR.com, Zillow, Yahoo, RE/MAX and more to making sure everything's signed, sealed and delivered by the closing date.
Whether you want to search homes for sale, or sell a home, contact me and let's get started! One final note, if you think your home may sell for less than you owe on your mortgage balance, I can review your options if you choose to consider selling your home as a short sale. I am certified by the National Association of REALTORS® in the event a client is caught in this often delicate situation. Call me today 301-728-1418.